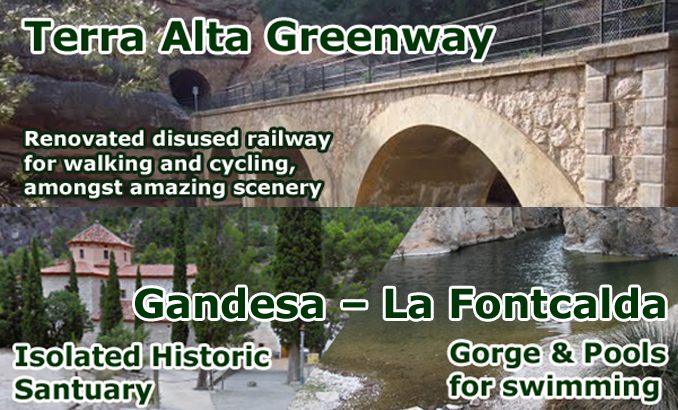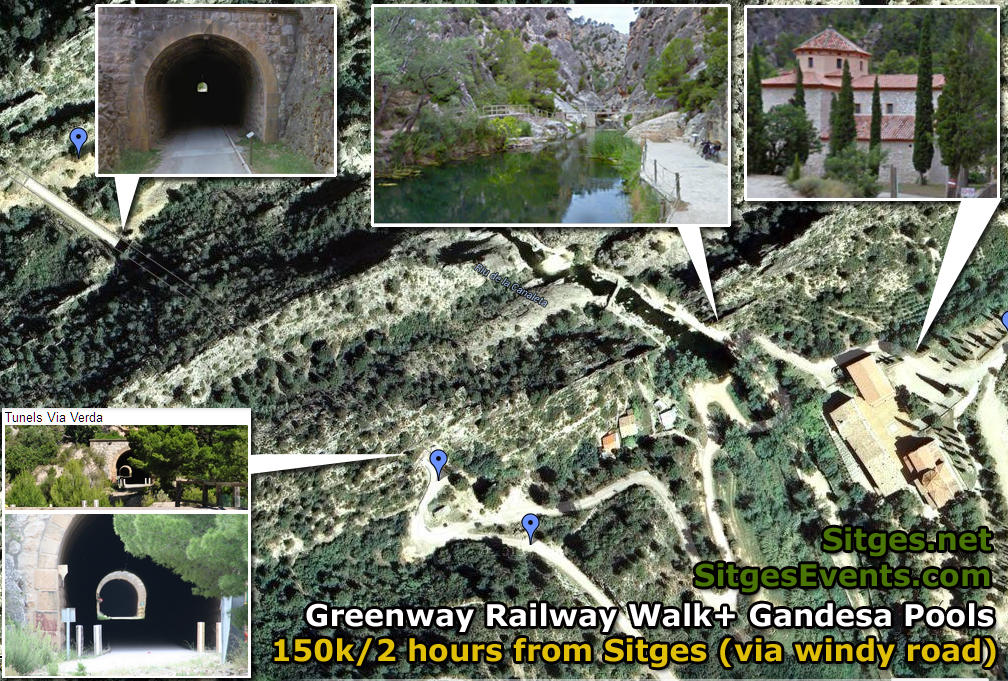 2 hours, 150k from Sitges near Barcelona (map/location below & here), lies a location for a great day out.
Consisting of a hidden set of water pools and a track made up from a disused railway.
A great trip from Sitges, both in summer for a swim and short walk, or in winter for a long walk!

An old railway linking the towns of Alcaniz and Tortosa (Counties of Terra Alta Lower Ebro and Matarraña), renovated & often paved, to offer an amazing cycling/walking route for all ages/abilities. BEGINS: At the abandoned Arnes-Lledó station alongside the river Algars (in Cataluña, at its border with Aragon : 1km from village of Lledó/8km from [more]

An isolated deep gorge & narrow canyon that offers spectacular scenery, with a 14th century Sanctuary for "Trinitari" monks and a former 'mid-nineteenth century' spa. Named after a fountian/hot spring with 25 degree medicinal mineral water, to the left of the Canaletes River, with legend of a shepherd boy receiving a sign from heaven. The [more]

View The Green Way : Disused Railway by SitgesEvents.com in a larger map