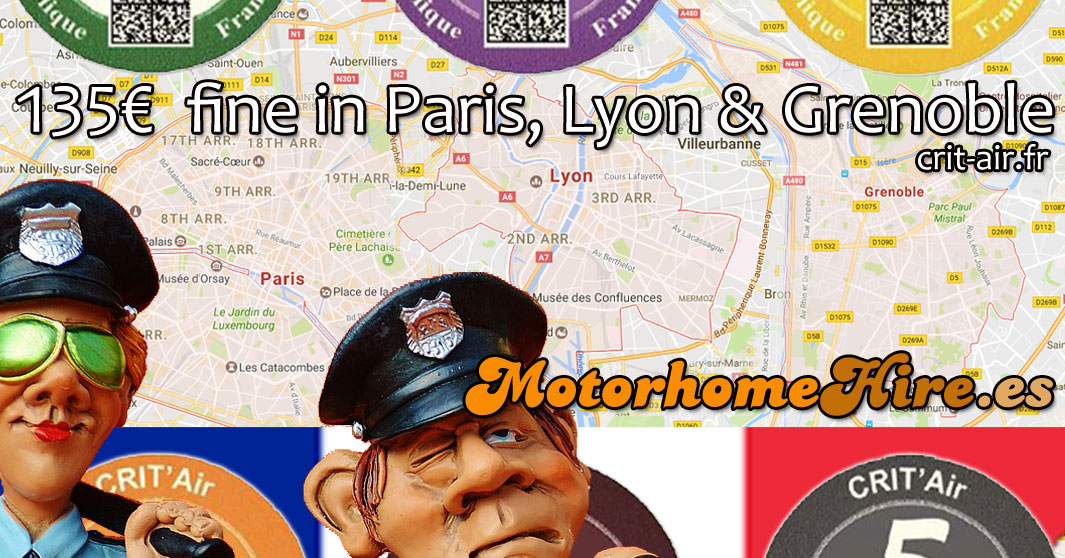 Tourists can avoid 'Fines in French Cities'
Crit'Air scheme sees €135 (£117) fine in Paris, Lyon & Grenoble… 
for failing to display an 'eco' car sticker
Green sticker for hydrogen-powered vehicles to a
grey sticker for the most polluting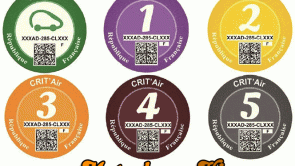 One of 6 colours, to reveal vehicle's emissions, age & engine size
20 year old vehicles banned entirely on certain days
Lille, Cannes & Dunkirk, amongst many more places, may join soon.
ACT EARLY:
Many tourists, even IT savvy ones, struggle to buy 5€ sticker.
Blaming lengthy & comprehensive website process (need complete spec of vehicle).
Plus administrative delays of 6 weeks + (even prior to last minute rush)
(copy of order may suffice, during roll-out).
MORE INFO: crit-air.fr/en