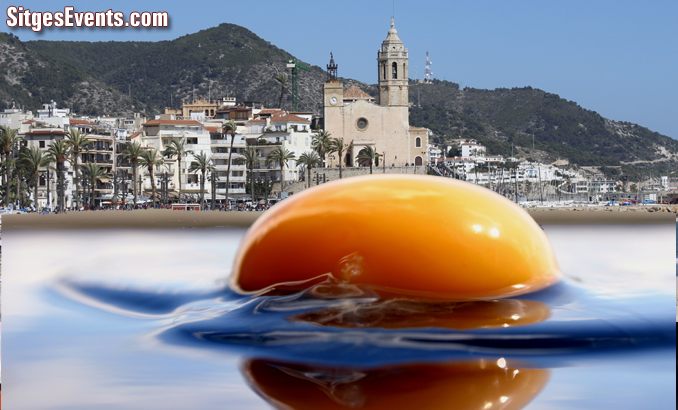 Try Sitges, a new concept of Food Tasting
1 – 30 Oct : Half Portion & glass of wine or champagne : 14 Sitges restaurants
Club Tasting Food Tasting in Sitges reformulated and proposes Try Sitges, a culinary trail by 14 participating restaurants. From 1 to 31 October, will try half portions paired with a glass of wine or champagne at a price of € 9.
Club Tasting in Sitges proposes a new approach for the Food Tasting 2013. Instead of presenting the different dishes prepared by restaurants participating in a unique event in the Garden Can Sickle, the organization is committed to a new culinary trail, tasting Sitges. From 1 to 31 October, will enable each participating establishment will offer a space for a taste, half portion of a representative dish, paired with a glass of wine from Bodegas Torres or a glass of champagne at Torello Cava Price € 9. 14 restaurants participating in the Taste Sitges, representing 80% of the businesses that participated in the Food Tasting in recent years. Try the Silos can be done in normal hours of opening each participating restaurants.
Tasting Club was founded 26 years ago, specifically in 1984, when it also launched the Food Tasting with the aim of promoting local food out. Now, with the new concept Taste of Sitges, the organizers want to bring customers not only in food but also in restaurants. The President of the Club Tasting, German Toni explained that "food is a renovation project and we want customers to visit us in our homes." Juan Antonio Matas, president of the Hospitality Association of Sitges, explained that "beyond offering tastings, we seek to Try Sitges is also known letters and other dishes from restaurants." The Councillor for Tourism, Ignatius Garrigó stressed "the value of the business of catering to innovate and are creative in a formula that includes the collaboration public – private to wish you every success."
The presentation was developed in the cloister of Palau Maricel and has also attended by the Mayor of Sitges, Michael Horn, and a number of councilors of the municipal government.
In the latest edition of Food Tasting 800 tickets were sold, which represented more than 2,500 servings. With this new experience, the organizers are optimistic and expect to exceed that number, but could not advance an initial forecast.
To participate, visitors have a passport that will be stamped at each restaurant. Customers have four different seals can participate and win four prizes of a night for two people in one of the hotels Club Tasting and dinner at one of the restaurants members.
This initiative back to the Club Tasting in Sitges fit and offers a gourmet tasting Sitges available to fans Food Tasting. It also offers the opportunity for visitors and food lovers can meet her directly in the halls of the restaurants.
List of participating restaurants
(please check the venue location etc, direct, if needed, as no info guaranteed)
La Cucanya del Port
Safron Mediterranean Bistro
Los Vikingos
La Nansa
Mascaron
Cal Pinxo
Eguzki
Marenostrum
Esmarris
Iris Gallery
Pic Nic
El Cau del Vinyet
Pizzeria del Cap de la Vila
La Masia