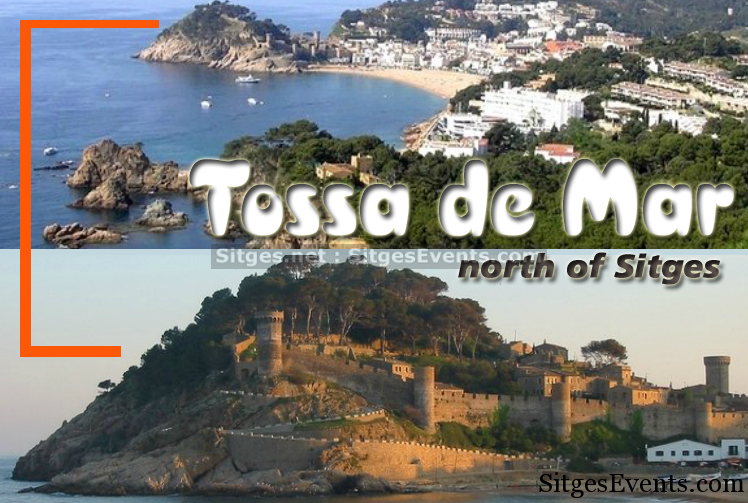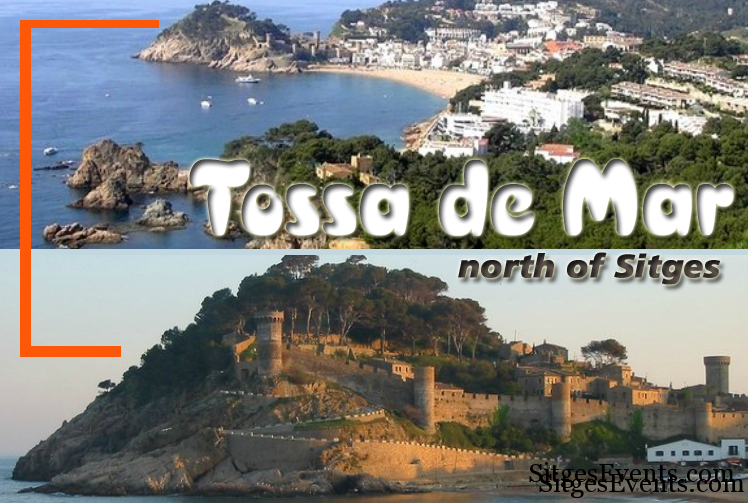 Tossa de Mar : Cape Tossa :
Only Medieval fortified town on the Catalan coast
(Map) Directions from Sitges :
Avoid Tolls C32, 130km, 2 hours 10 mins : With Tolls AP-7 139km 1 hour 37 mins
Roman villa and the walled old town, Vila Vella, of medieval origin
Cape Tossa & old town walls were declared a national historic and artistic monument
Only surviving example of a medieval fortified town on the Catalan coast
Vila Vella, the 'walled-in' old town, built between the 12th and 14th centuries when Tossa de Mar facing the attacks from pirates
1186, Ramon of Berga the abbot of the Monastery of Ripoll, granted inhabitants charter as a promontory (defensible dominant outcrop)
Promontory, originally known as Mont Guardí
In 1931, the site was declared a national historic monument
Two of the five original towers were destroyed (are gone)
In 1387, reconstruction work was carried out, resulting in constructions seen now
Walled town began to deteriorate badly in the mid-19th century, but repair work Carried out in 1923, 1966, 1989 and 1990
In the early-1930s, a large community of local and foreign artists Became Established in Tossa, Including Marc Chagall, Georges Kars, Olga Sacharoff, André Masson, Rafel Benedict, Peter Créixams Enric Casanovas Francisco Domingo, etc..
Can Magi Tower (Torre dels Moros – Moorish Tower) 15th-16th century watchtower, to guard against the raids of Turkish & Barbary Coast pirates.
Who regularly attacked this part of the coast
Much of the sentry path is conserved, with loopholes for firing and defence
Also wooden floor planks and staircase inside the Torre de les Hores tower
Walled city entered via a semi-circular arched gateway once emblazoned with three coats of arms
At height it had Gothic-style church, now in ruins, and some 80 houses.
Many are still inhabited PDF
Built between the 1st and the 5th centuries AD, the villa consists of two separate buildings: an urban villa, above, and a rural villa, below. The mosaics in the urban villa are particularly interesting, though the most important, from the atrium, has been restored and is now housed in the Municipal Museum (Museu Municipal).
[nggallery id=40]
Associació de Turisme de la Selva
Pg. de Sant Salvador, 25-27
17430 Santa Coloma de Farners
972 84 21 61
972 84 08 04
Oficina de Turisme de Tossa de Mar
Av. Pelegrí, 25
17320 Tossa de Mar
972 34 01 08
972 34 07 12
Museu Municipal de Tossa de Mar
Pl. del Pintor Roig i Soler, 1 (Vila Vella)
17320 Tossa de Mar
972 34 07 09
972 34 18 34
Diving
DIVING : May 12, 2012 25 mins at 15meters DIVING