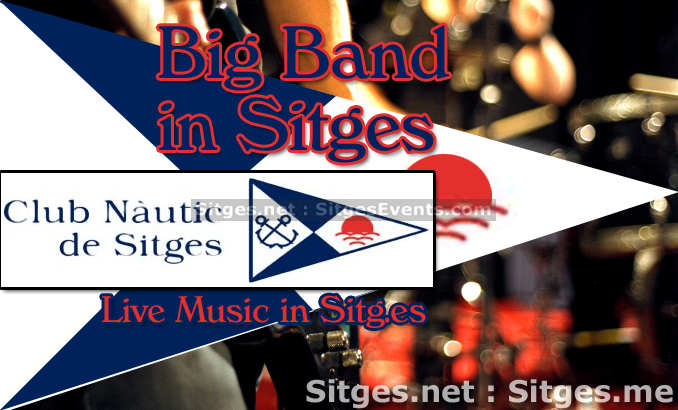 Sitges Big Band concert in the Concert Series Yacht Club Sitges. Admission is free.
Booking must be made prior to 673 82 40 56.
30/7/2014 22:30 Yacht Club Sitges
Paseo de la Ribera (across from Church, in breakwater/finger extending out into the sea)
SitgesEvents.com/event/sitges-big-band-yacht-concert-club-nautic-sitges/

Descripció
Concert Sitges Big Band dins el Cicle de Concerts del Club Nàutic Sitges. Entrada gratuïta.
Cal fer reserve prèvia al 673 82 40 56.
Dates i lloc
Proper acte: 30/07/2014 22:30h
Club Nàutic Sitges
Passeig de la Ribera