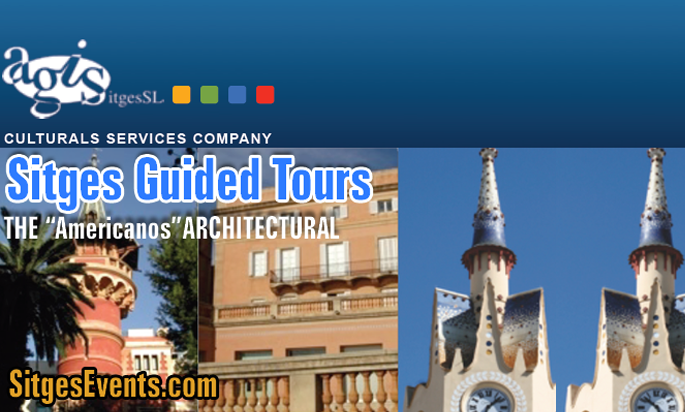 From Friday, 18 January 2013
To Sunday, 29 December 2013
Must be booked in advance (Minimum 10 persons)
Day on demand : subject to notice & availability

A tour to discover the life and anecdotes of the citizens of Sitges that left to Cuba to make fortune and in going back built Neoclassic, Eclectic and Modernist mansions. A guided route where we will see sumptuous houses and will discover the life of the "Americanos".
We will focus on the figure of Facundo Bacardí, a great visionary, that thanks to his strength of will and perseverance created the most sold rum all over the world. We will finish this tour entering into the "Casa Bacardí" where they will show the preparation of this product.
Duration: 2 h. Approx.
Languages: Catalan, Spanish & English.
Price: 12 € / Person
Info and reservations:
AGISitges. Tel. 619 793 199 – www.agisitges.com
MEETING POINT Location : Placa Eduard Maristany, Sitges, 08870 (near station)